Description
Idli podi is a nutritious, vegan and free meals that augments not simplest the taste, but also the dietary profile of dishes like idli, dosas, rice and dhoklas.
• Suitable for heart fitness
• Has healthy fat
• Rich in antioxidants
• Reduces inflammation
• Increases Metabolism
• Boosts immune system
Ingredients:- Roasted Bengal Gram, Chana Dal, Udad dal, Sesame seeds, Chilli Powder, Tamarind, mixed spices, Salt, Asafoetida and Soyabean Oil
Key Ingredients
BENGAL GRAM :

      Boosts energy |  Improves bone health | Treats anaemia | Prevents diabetes.
CHANA DAL :

Chana dal is heart and diabetic-friendly, also rich in fiber. Chana dal has high amount of potassium and a low amount of sodium which makes it very effective in controlling blood pressure.
URAD DAL: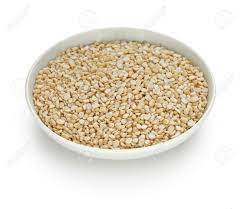 The folic acid in urad dal helps your body to produce and maintain new cells, especially red blood cells. Being rich in phosphorus it works with calcium to strengthen our bones.
TAMARIND :

Tamarind is a rich source of magnesium. It also contains more calcium than many plant foods. The combination of these two minerals, plus weight-bearing exercise, could help prevent osteoporosis and bone fractures. The body requires vitamin D to use calcium.
SESAME SEEDS:

Sesame seeds are an excellent source of manganese and calcium, both of which help your bones grow healthy and strong. Calcium also plays a role in nerve signal transmission, muscle movement, blood vessel function, and hormone release. Other vitamins and minerals found in sesame seeds include Phosphorous.