Description
Coconut is rich in fiber, which is good for the digestive system. Eating coconut chutney helps in improving bowel movement. It further prevents other digestion issues like indigestion, constipation, etc. Another benefit of having this chutney is that it helps to improve immunity. Consuming this chutney helps in removing any harmful bacteria which is present inside your stomach.
Ingredients :- Coconut, roasted Bengal gram, urad dal, green chillies, mango powder, salt, mustard seeds, curry leaves, cumin seeds, sugar, turmeric, and soybean oil.
Key Ingredients
COCONUT:

Coconut is high in fiber and low in carbs, so it helps control blood sugar levels in our bodies. Coconut meat and water contain numerous antioxidants that fight against factors causing cell damage. The antioxidant also reduces the risk of many diseases such as cancer.
BENGAL GRAM:
• Boosts energy.
• Improves bone health.
• Treats anaemia.
• Prevents diabetes.
URAD DAL: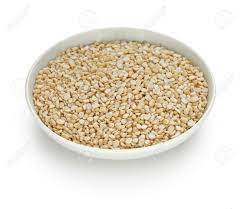 Urad dal possesses excellent antioxidant properties that make it beneficial for the heart, liver and kidneys. In addition, it has a low glycemic index and high dietary fibre content that may be helpful as a good food substance for patients with diabetes and those on weight control diets.